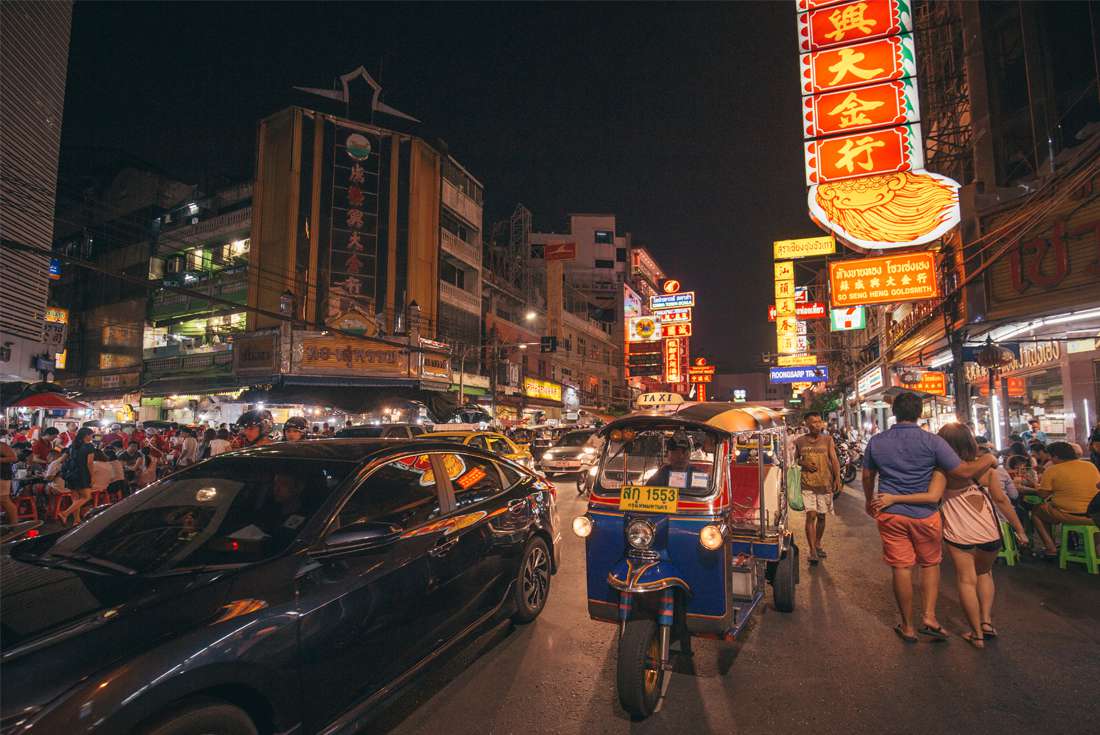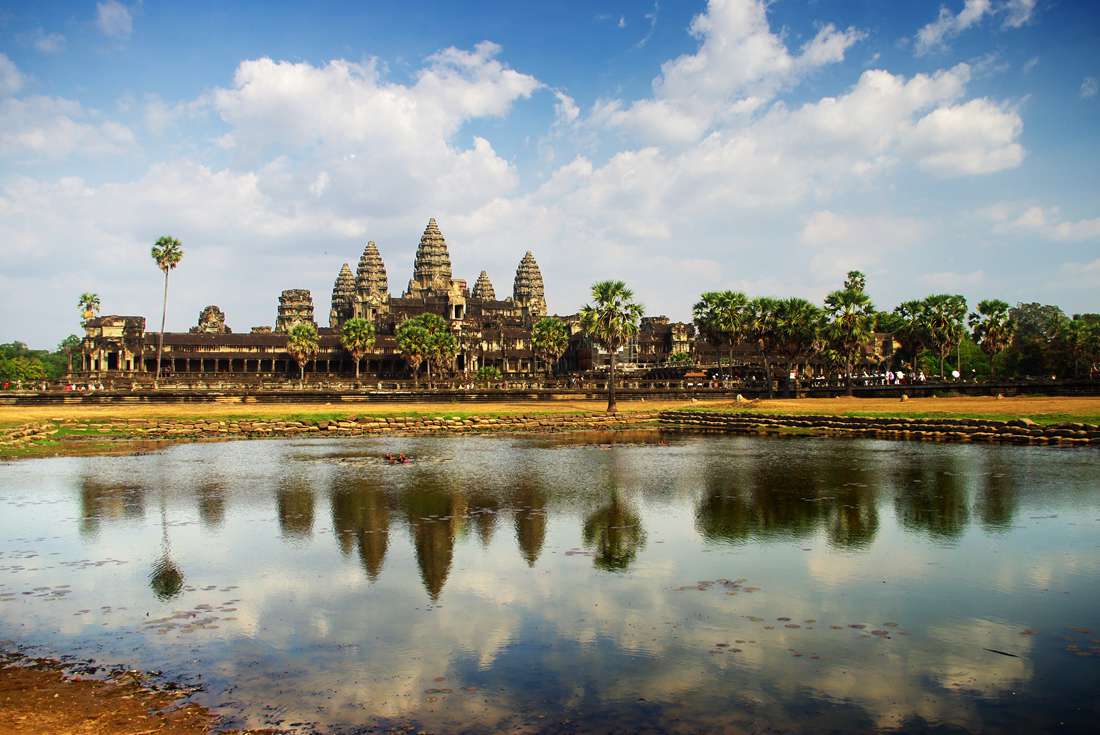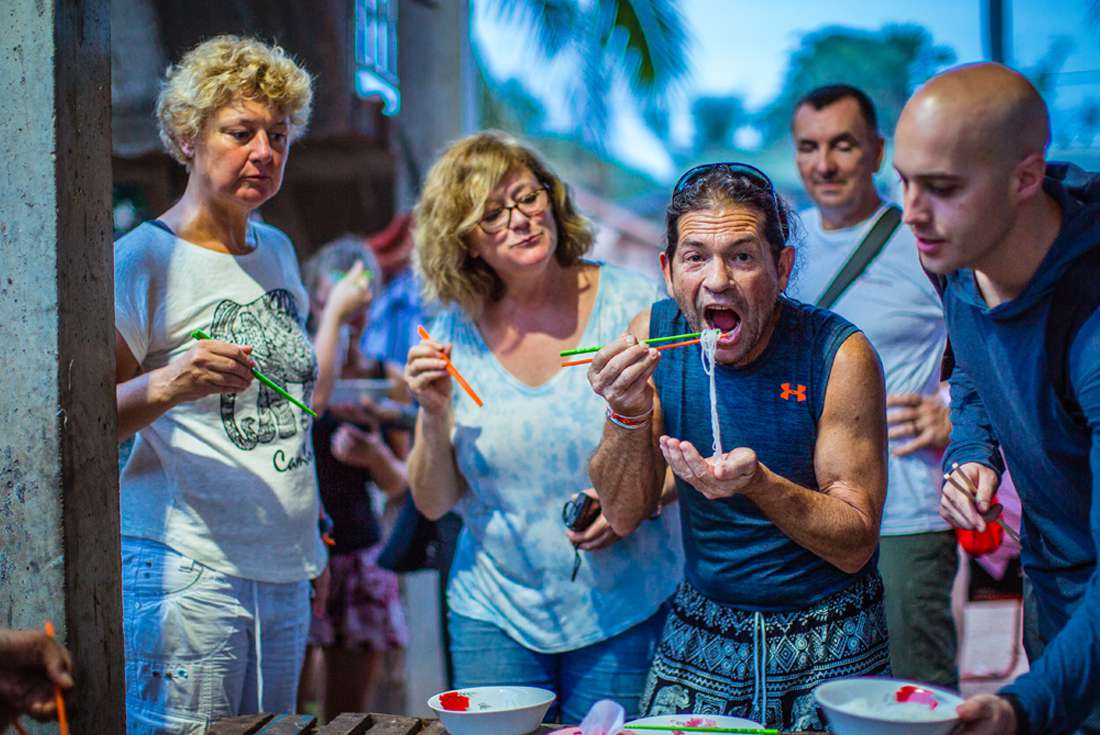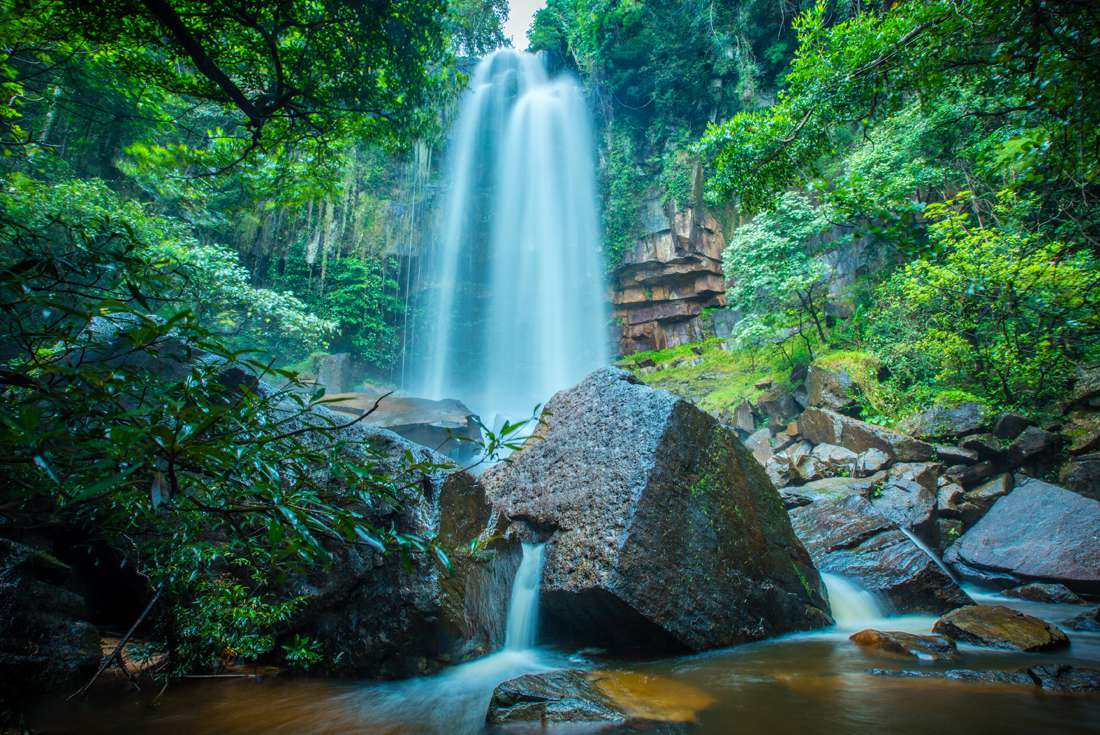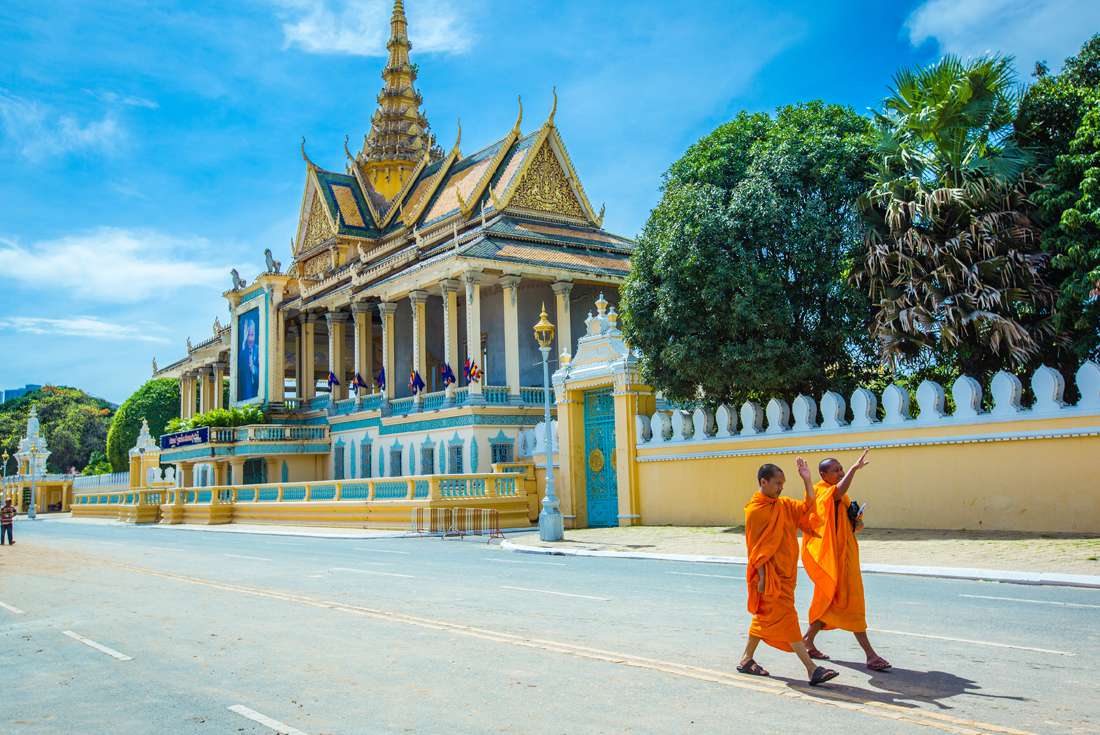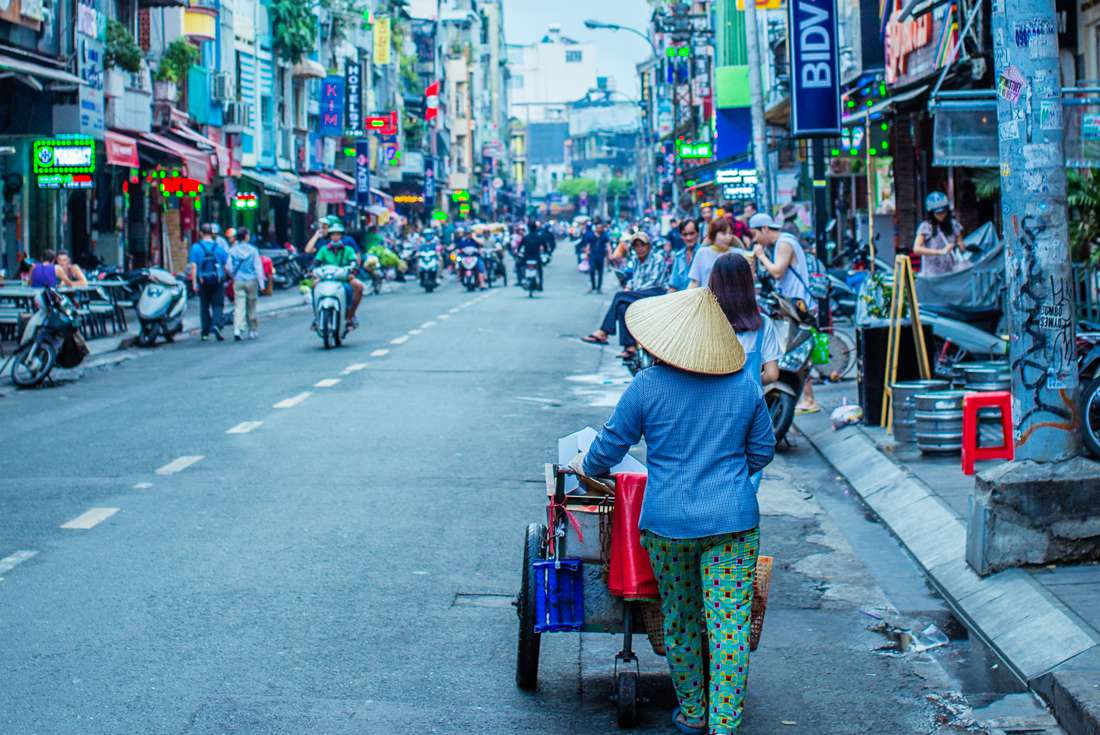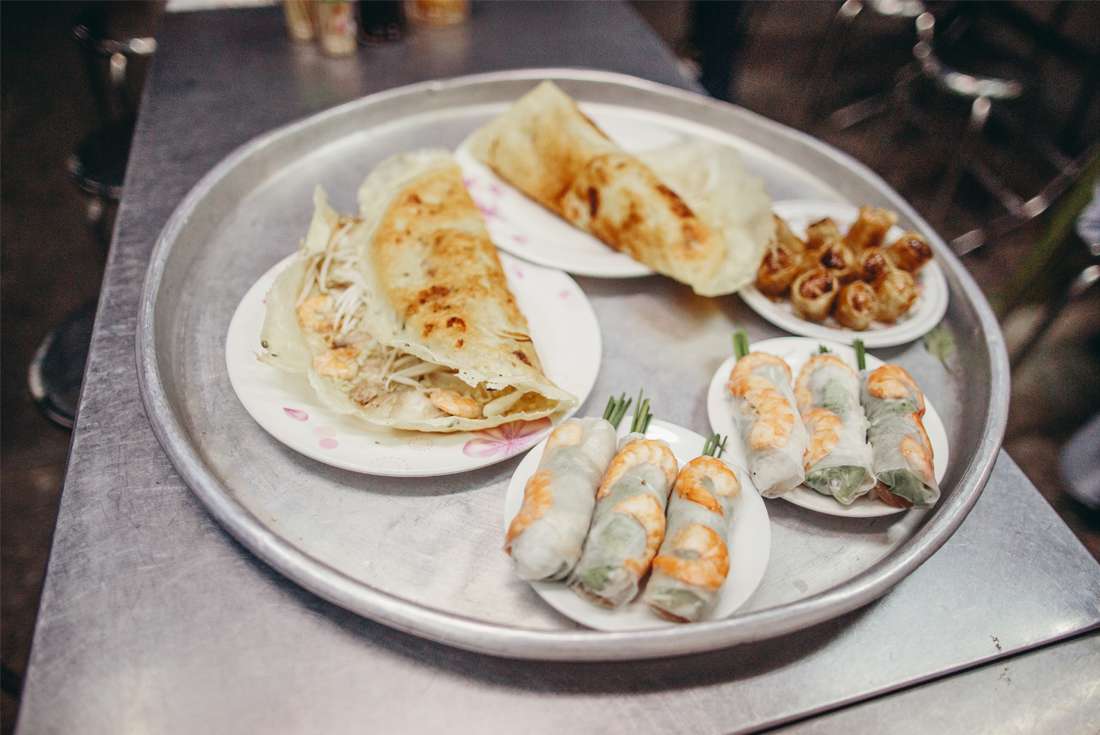 Set out on an enchanting journey through the temple-strewn landscapes, intriguing cultures and enthralling cities of Thailand, Cambodia and Vietnam on this incredible Cambodia Express adventure. From the bustle of Thailand's heady capital to the stately grandeur of Angkor, the rural charms of a village homestay to the French flavours of Ho Chi Minh City, this trip will leave you with myriad memories of a rich and wonderful region.
Highlights
This is one of our most popular trips in Cambodia, and one of the top trips from the entire Intrepid range.
The trip may be quick but it is packed full of experiences that will give you great insight into Cambodia in a short amount of time.
Angkor Wat. Need we say more? As well as a guided tour, you'll also have a pass to cover your whole time in Siem Reap so you can explore this incredible temple complex as much and as often as you like.
Discover the temple ruins at Sambor Prei Kuk and enjoy a village homestay to experience everyday life in rural Cambodia.
Get familiar with Khmer cuisine - here's a sample of what's in store for your tastebuds: https://www.intrepidtravel.com/adventures/cambodian-food-guide/
https://www.intrepidtravel.com/adventures/cambodia-eating-spiders/
Have expert advice on hand the whole way with an experienced local leader to help you get the best out of your time in Cambodia, like Channa: https://www.intrepidtravel.com/adventures/channa-intrepid-leader-cambodia/
Travel from Thailand to Vietnam, experiencing the contrasts between three of the region's most fascinating countries.
Activities
Countries Visited
Cambodia
Thailand
Vietnam
Starting City: Bangkok
Finishing City: Ho Chi Minh City
Max and Min Group Size
Max Group Size: 16
Min Group Size: 1
Meals
Breakfast Included: 7
Dinner Included: 1